Debutants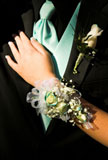 At Hennessy's you will find everything you need to be suitibly dressed for your debs. From the classic tux to the more modern looks of today.
Call in and speak to our trained staff who will happily advise you on what to wear for your occasion.

Also don't forget to book your corsage/orchid for your partner when you book your suit. We have them delivered to the shop for collection with your suit on the day.
Here is some helpful information on formal wear for debs.
Tuxedo
A tuxedo jacket falls into one of two categories:
Single-breasted: One strip of buttons, one or two button most popular at present, down the front.
Double-breasted: Two strips of buttons, with two to six buttons down the front. It's a more formal look and tends to suit the older gent
LAPELS
Notched lapel
This lapel features a triangular indention where the lapel joins the collar. It's the least formal lapel style.
Shawl collar
This is a smooth, rounded lapel with no notch.
Peaked lapel
This broad, V-shaped lapel points up and out just below the collar line.
SHIRTS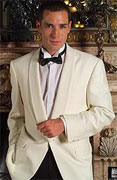 Wing collar
The most formal choice and the style most often worn with tuxedo jackets, this stand-up collar has downward points.
Standard Collar
To be worn when using a tie instead of a bow.

CUFFS
Dress-shirt cuffs: Standard cuffs held together with cuff links. Formally fabulous.
French cuffs: Folded over and closed with cuff links. Fashion-forwardly fabulous.
Everyday cuffs:
Cuffs that close with a button. A little on the casual side, but still acceptable if you're not a cuff link-wearing kind of guy.
TROUSERS
They're pretty much pants. Rented tux trousers often come with adjustable· waistbands, so they're practically one size fits all.
NECKWEAR
Necktie
Also called four-in-hand ties, these are perfect for more casual -- yet still elegant -- debs, especially when your date has a little bit of fun with the colour. Go for silk in silver or blue, or add a pop of colour with red.
Bow tie
A classic, bow ties come in several colours besides basic black --- white is reserved for more-formal events, and coloured bow ties are suitable for any occasion. Go for basic black if you're not sure.
ACCESSORIES
Waistcoats


Waistcoats are the way to go these days, since they're sophisticated, slimming, and come in a huge array of colours and patterns. Find waistcoats with either a full back (better for the guy who'll take off his jacket halfway through the night), or backless, with just a strap around the lower back.
Cummerbunds
These are pleated swatches of fabric worn around the waist. Basic black is your best bet here.
Cuff links
These can make or break a fabulous outfit. If simple elegance is your style, stick with a solid silver or gold. For outlandish, try something with a little panache.
Here are some of the popular styles available from hennessys collection.